So, I'd wanted to post this on Samhain, but I was without power all week (yahoo!). Whatever. It's only been a week, yeah? And, as far as I'm concerned, witches are a year-round obsession. Without further adieu, here are a few of my favorite fictional witches, in no particular order:
Tara MaClay, Buffy the Vampire Slayer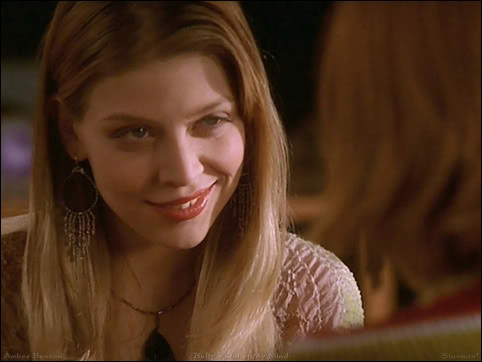 Tara is just my favorite character of all time. She's sweet and shy and powerful and smart. She helps the Scoobies whenever she can and however she can. In season five, she stands up to Glory to protect Dawn and the people in the park. She helps Buffy work through her stuff in season six when most of the others are piling expectations and responsibilities on her, and she keeps Buffy's secrets, telling her that it's okay to be going through what she is. Even before that, they bond when Joyce dies. And, in a later episode of season six, Tara both teases Spike on Buffy's behalf and stands up to Anya when Willow is trying to make the right decision. Tara goes from the wallflower to an independent badass without totally losing who she is or how compassionate she is. The character development happens too often in the background, and as a result she feels like a totally under-appreciated character.
Freya Mikaelson, The Originals
While Freya makes some questionable choices (see: Davina Claire), she does it all to keep her family safe. This isn't an excuse, of course, but it does make her more relatable. Also, who doesn't like to watch a super-powered witch ruin the bad guy's day? 'Cause I know I do. Also, I ship her and Keelin so hard that it's not even funny. Keelin is great and tough and smart on her own, and she also tells Freya when she's running herself into the ground with her obsessiveness and hurting herself in the process.
Vincent Griffith, The Originals
On the other side of the coin, Vincent knows that the Mikaelsons cause heartache and death wherever they go. He's seen it with loads of people, including but not limited to Davina and Cami (who I'm still heartbroken about). He knows that when they're around, they make his city more dangerous. The dude's not wrong. However, he's not so unreasonable that he won't work with the Mikelsons when the need is there for the greater good. He is an advocate for peace and cooperation with the witches of New Orleans and the other creatures of the town, but he's another witch who can really ruin somebody's day if he so chooses. (Yusef Gatewood also just does an awesome job with the acting here.)

Alex/Alejandra Mortiz, Labyrinth Lost
Alex (who is technically a bruja, not a witch) makes mistakes. She's not a bad person because of it. She's human. She wants a say in how her life turns out. She just doesn't go about it in a way that initially works out. And she's not weak because of it, either. Alex is strong and loyal to her family and caring. She also gets some badass lines, like "I am an element. I am the storm" or "Right now, I'm just a girl, and there is also magic in that." (Further
Labyrinth Lost
love
here
.)
Claire, Spell on Wheels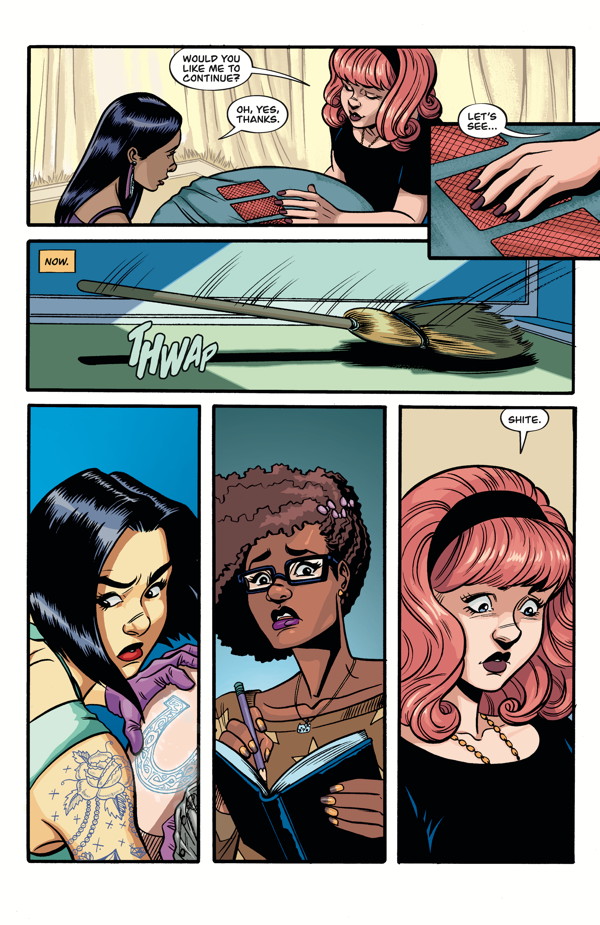 She has cool powers (clairvoyance, for instance) and she's a ginger. This is a character very much up my alley. She's really on the ball about so much, and she got herself out of an unhealthy relationship and moved beyond it to be a really powerful witch. She's also got these really strong friendships with Andy and Jolene, which makes the emotional stakes of the story that much higher. (Full
Spell on Wheels
review
here
.)
Minerva McGonagall, Harry Potter
The badass-witch-in-residence. She's wise and kind, even if she's tough on the outside and likes to do things by the book. She stands up to Dolores Umbridge because, while McGonagall abides by rules she is more loyal to her duty to both educate and protect the students at Hogwarts and so, appropriately, she is also a leader in the Battle of Hogwarts.
Hermione Granger, Harry Potter
Smart, brave, and kind. Hermione is the witch I related to most as a kid--the know-it-all who wanted to do well in school and get ahead, sometimes at the expense of social relationships without realizing it. But, in the end, she realizes that "friendship and bravery" trump book smarts (even if the latter are super useful for, say, getting out of Devil's Snare or creating an endless bag).

Molly Weasley, Harry Potter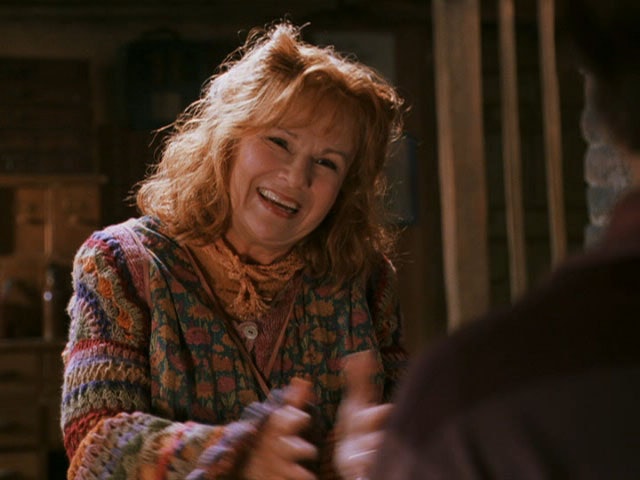 Motherhood incarnate. She is strong and nurturing and takes crap from no one. And, when it comes right down to it, she will brawl with Bellatrix Lestrange and knock her ass down because no one messes with Mama Bear Molly's daughter and lives to tell the tale.
--
I'm sure that I'll realize I've forgotten about five characters once I hit "post," but so it goes. Who are your favorite witches from this list? Do you have any favs that I didn't include?